Rising US Oil Inventories Dropping Oil Prices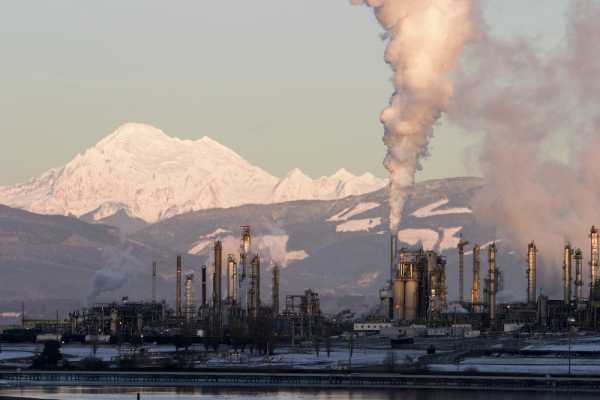 Oil prices plunged to their lowest level in two weeks on Thursday after Iran announced that talks over its nuclear program would resume by the end of November. US crude inventories have also risen much more than expected.
According to the US Department of Energy, crude oil inventories rose 4.3 million barrels last week, more than double analysts' forecasts.
In addition to an increase in crude oil imports, refinery processing has also slowed, contributing to the build-up of large inventories.
Rising cases in Western Europe and the outbreak of COVID19 infections in China have weighed on prices. Moreover, the threat of lockdowns in Russia and the record number of deaths in China have also weighed on prices.
Brent crude fell more than 1% to $ 83.51 a barrel after hitting a two-week low at $ 82.32 earlier and fell 2.1% in the previous session.
US oil prices fell sharply from the $ 82.85 level and approached the bullish channel support line, having earlier hit a two-week low at $ 80.6 and thus fell by 2, 4%.
In the short term, it appears to be on the verge of reaching the expected bearish correction for the upside which started from the $ 62 barrel price range, aimed at testing the $ 79.83 levels. Breaking this level will extend the bearish wave to $ 76.40.
Over the next few sessions, a bearish bias will be suggested, noting that a breach above $ 82.55 will stop the expected negative pressure and pull the price back towards the main bullish direction.
Ali Bagheri Kani, Iran's top nuclear negotiator, said on Wednesday that his country's talks with six world powers to resurrect a 2015 nuclear deal would resume by the end of November.
A deal could pave the way for the lifting of severe sanctions imposed on Iranian oil exports at the end of 2018 by former US President Donald Trump.
There is still a long way to go before an agreement is reached and Iranian oil exports can resume, even if the talks resume and are successful.