Oil news: Indonesia joins OPEC in December after seven-year hiatus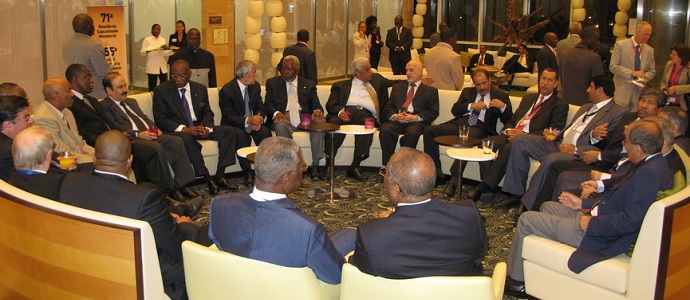 OPEC was created at the Baghdad Conference in 1960 with the aim of "coordinating and unifying oil policies among member countries, in order to ensure fair and stable prices for oil producers; an efficient, economical and regular supply of oil to consuming countries; and a fair return on capital for those who invest in the industry.
Resource-rich Indonesia joined OPEC in 1962. During Suharto's authoritarian rule, Indonesia reached its peak oil production (around 1.6 million barrels per day / bpd) in the midst of 1990s. However, since the beginning of the Reform period, Indonesia's oil production has been declining due to weak government management, bureaucracy, unclear regulatory framework, corruption. and legal uncertainty. Combined, these factors have led to a decline in investment and exploration in the country's oil industry, thus relying mainly on maturing oil fields for oil production.
In recent years, Indonesia's oil production has continued to decline steadily. The oil lifting targets set in the state budget are rarely achieved. In 2014, Indonesia produced an average of 794,000 b / d, well below the government's oil extraction target of 818,000 b / d set in the 2014 state budget.
Indonesia crude oil production (in thousands of barrels per day):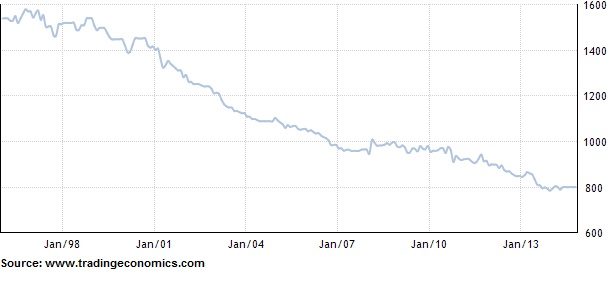 Indonesian oil production and revenues:
| | | |
| --- | --- | --- |
| | Production | State revenue |
| 2015¹ | 825,000 bpd | |
| 2014 | 794,000 bpd | |
| 2013 | 826,000 bpd | US $ 31.3 billion |
| 2012 | 860,000 bpd | 33.5 billion US dollars |
| 2011 | 900,000 bpd | 35.9 billion USD |
| 2010 | 945,000 bpd | US $ 26.5 billion |
| 2009 | 949,000 bpd | US $ 20.0 billion |
government goal
Source: Investor Daily

Meanwhile, oil and fuel consumption has risen sharply in Indonesia due to robust economic growth since the mid-2000s. In fact, the increase in fuel demand has been fueled by government policy. , which provided generous fuel subsidies (until gasoline subsidies were finally removed in January 2015). Although the government aimed to support the poorest segments of Indonesia's population through its fuel subsidy policy, it is actually the country's rapidly expanding middle class that has benefited the most. However, demand for fuel remains high in Southeast Asia's largest economy. Currently, Indonesia imports around 350,000 bpd and 500,000 barrels of fuel per day from several countries to meet domestic demand.
Declining oil production and increasing fuel consumption made Indonesia a net importer of oil in the mid-2000s and therefore officially left OPEC on January 1, 2009.
However, Indonesia's oil production is expected to rebound in 2015 with the commissioning of the Bukit Tua oil field (part of the Ketapang block in East Java, operated by Petronas Carigali) in March 2015, while production from the block Cepu (also located in East Java) is expected to reach its peak production (possibly up to 165,000 bpd) by September or October 2015. These developments are probably the reason why Indonesian government officials gained enough confidence to apply to OPEC to reactivate its full membership in 2015..
Shouldn't the government lift the ban on sending migrant workers to the Middle East and North Africa?
Possible vote: –
Results
No


(73.8%)

I do not know


(18.5%)

Yes


(7.7%)
Total number of votes: 65
‹A look back at today's headlines
To discuss
Please login or subscribe to comment on this column