Oil and stocks stumbled on Biden's push over lingering uncertainty over the efficacy of the Omicron mutant vaccine and hawkish testimony from Fed Chairman Powell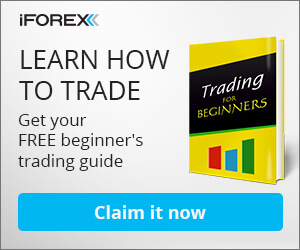 Dow Future, Nifty, USD and Oil recovered, as gold slipped early Tuesday into Tuesday's Asian session amid growing concern over the highly infectious, but less deadly, mutant Omicron COVID. On Monday night, Dow Future received an additional boost after US President Biden nearly destroyed any possibility of a full or even partial lockdown for Omicron, as a large chunk of the US population is now partially or fully vaccinated. Biden also urged other eligible unvaccinated Americans to get vaccinated as soon as possible along with booster doses (for whom the last vaccine was given 6 months ago).
Biden said the lockdown was not scheduled for this winter / fall from now – First of all; this variant is a cause for concern, not a cause of panic:
Omicron is inevitable to infect parts of America despite the ban on travel with South Africa
· But the United States is ready this time to face the Omicron threat; especially with the advance of vaccinations
Omicron is a cause for concern, not a cause for panic amid the availability of vaccines, drugs and top scientists
The United States will fight Omicron with scientific and knowledgeable actions, and speed – not chaos and confusion like last year
Emphasis will be placed on vaccinations for hesitant people and reminders for eligible people
Like the Delta variant, the US will also beat the latest Omicron
Dr Fauci believes existing COVID vaccines will also provide some form of protection against the Omicron mutant, but it takes a few more weeks to verify the same.
Minimum COVID mitigation rules, such as the mandatory wearing of masks outside the home, should also help fight any type of COVID variant
If there is a need for an updated vaccine to protect against the Omicron variant, it will be developed as soon as possible
Biden administrator is in contact with major COVID vaccine manufacturers like Moderna, Pfizer and J&J for any contingency plans to develop new vaccines or additional booster doses of existing vaccines
In addition to immunizing America as a whole, priority will be given to immunizing the rest of the world (developing / poor countries), where vaccine availability / affordability is an issue
Much of the US population is now vaccinated unlike last year, vaccinated Americans can now enjoy the Christmas festival / holiday
Wearing a mask is not a new standard, but universal COVID vaccination is
At the moment, blockades are not on the agenda because we can — if people are vaccinated and wear their masks, there is no need for blockages or restrictions for domestic flights / travel
In any case, the administrator of Biden will always comply with the recommendation of the Scientific Advisory Committee (COVID)
At the start of Asian Tuesday, Dow Future and risk assets were bullish on Biden's virtual assurances of no COVID lockdown in the fall despite Omicron's spikes. But risky assets are slipping; RUR and Gold peaks after a report from the FT that the CEO of Moderna Bancel predicts that existing vaccines will struggle with Omicron and warned that it would be months before pharmaceutical companies could make new variant-specific jabs at large scale. Bancel said the high number of Omicron mutations on the spike protein, which the virus uses to infect human cells, and the variant's rapid spread in South Africa suggest that the current vaccine harvest may need to be altered. next year.
The CEO of Moderna Bancel said:
"There's no world, I think, where efficiency is at the same level — we've had with the Delta — I think it's going to be a material drop. I don't know how much because we have to wait for the data. But every scientist I've spoken to — tells me, "It's not going to be good —– scientists were worried because 32 of the 50 Omicron variant mutations are on the spike protein, which current vaccines focus on strengthening the human body's immune system to fight Covid– Most experts believed such a highly mutated variant wouldn't emerge for a year or two —
— data showing how existing vaccines performed against the Omicron variant, and whether it caused serious illness, should be available within two weeks – it would be several months before an Omicron-specific vaccine could be produced on a large scale, and suggested that it could be a case to give more potent boosters to the elderly or to people with weakened immune systems in the meantime – Moderna and Pfizer cannot get a billion doses at the same time. next week. The math doesn't work. But could we release a billion doses by the summer? Sure, but it would be risky to shift Moderna's entire production capacity to a targeted Omicron jab at a time when other variants were still in circulation.
Bancel also blasted to critics who accused vaccine makers of not doing enough to support deployments in developing countries such as South Africa, where only a quarter of the population is fully vaccinated:
"It was mainly a political decision of the rich countries. In the United States, we have been told that we have no choice but to give 60% of our production to the United States government. It wasn't a Moderna decision that was a US government decision — but there was also a surplus of jabs destined for Africa and 70 million Moderna vaccines were in warehouses because COVAX did not. had not taken delivery — We are running out of space — This is because they don't have customs documents, or they don't have refrigerator space, or because the ability to get doses into guns is a challenge.
On Monday, Scott Gottlieb, director of Pfizer and former commissioner of the US FDA, said: "There is a reasonable degree of confidence in the vaccine circles that [with] at least three doses — the patient is going to have fairly good protection against this variant.
On Tuesday, the first U.S. session of the Dow Future rallied again after The founder of BioNTech, Dr Sahin, the inventor of the first mRNA vaccines said that Omicron is unlikely to cause serious illness in those vaccinated. Dr. Sahin said:
"Although the new variant may escape the antibodies generated in response to the vaccine, the virus will likely remain vulnerable to immune cells that destroy it once it enters the body —" Our message is: don't panic, the plan remains the same: to speed up the administration of a third booster — Based on current knowledge of vaccine mechanisms and variant biology, we assume that immunized people would have a high level of protection against disease severe even if they were infected with the Omicron variant – our mRNA vaccine has been proven to protect against serious illness against other variants of the coronavirus that infect those vaccinated – The currently prevalent variant, Delta, has been shown to be more able to infect vaccinated people than the previous variants, but these people mainly experience only mild symptoms.
The vaccine developed by BioNTech and Pfizer, like most other vaccines, offers two distinct layers of protection against the virus. The first includes antibodies, which prevent people from getting infected in the first place by preventing viruses from colonizing healthy cells in the body. The antibodies, however, start to decline about five months after the second dose of vaccination, according to the studies. Due to the high number of mutations, Omicron is likely to bypass antibodies generated after contact with the vaccine better than Delta. an infection has occurred.
A vaccinated person who is infected will usually show mild symptoms – but no variant has so far escaped this T cell immune response and it was also unlikely that Omicron would achieve what is called an immune breakout at this. respect. Our belief [that the vaccines work against Omicron] is rooted in science: if a virus manages to escape the immune system, it gets it against antibodies, but there is the second level of immune response that protects against serious disease – T cells — Even as an escape variant, the virus will hardly be able to escape T cells completely.
The UK firmly believes that the third hit offers even better protection, and that's why it puts it forward – what do we mean by protection in this case? We mean protection against serious illness and we believe that vaccinated people have a high level of protection against serious illness, which increases dramatically when they receive the third dose —
Our company is currently performing laboratory tests to see if the Omicron variant could infect people who had been vaccinated. The tests, which started last week and take about two weeks to produce results, won't show whether Omicron is the cause of the serious illness; this can only be shown in actual clinical practice — bringing an adjusted vaccine specifically targeting Omicron to market would take around 100 days, but it might not be necessary.
We have a plan to deliver the third blow to the people, and we have to stick to that plan and speed it up. It remains to be seen whether or not we will need additional protection from a suitable vaccine — It is too early to say whether populations should be vaccinated regularly in the foreseeable future to maintain a high level of immunity — them. countries where we are currently experiencing an increase in infection figures, such as Germany, may need to impose restrictions in addition to speeding up the recall program — countries where we are currently experiencing an increase in infection figures, such as Germany, may need to impose restrictions in addition to speeding up the recall program — Some measures can bring down infection numbers relatively quickly … In the current situation, I am in favor of effective measures ".
On Tuesday, Dow recovered from the plunge in Moderna vaccine effectiveness over BTT's optimistic Sahel comments. But soon after Wall Street opened and Powell's testimony began, Dow stumbled as Powell looked more hawkish than expected. Powell all but agreed his idea of ​​transient inflation was wrong and the Fed could speed up the QEB cut with an earlier take-off to control runaway inflation. As a result, risk trading collapsed and gold also plunged along with oil.