Oil and Forex Analysis – Hawkish Fed Williams, Oil Prices Soar, Hong Kong Like a Petri Dish and the Procession Towards Recession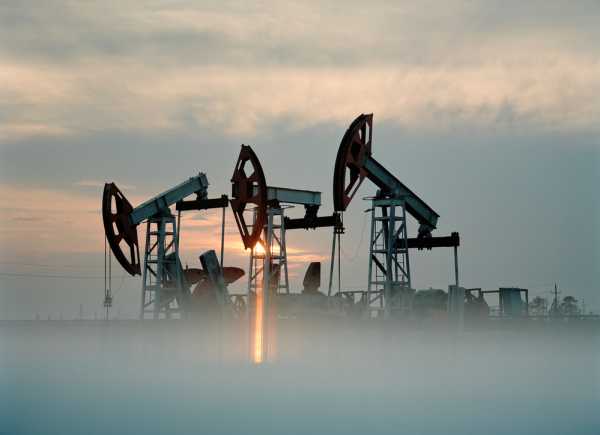 There are no surprises here because oil continues to grow, with the global shortage of supply outweighing concerns about slowing demand in China.
In addition, major international trading houses have announced that they plan to reduce their purchases of Russian crude and petroleum products from mid-May, following EU sanctions on Russian financial activities.
Although Germany did not agree to a full oil embargo this week, the EU continues to turn the screw on anyone who actually pays for Russian energy in roubles, suggesting that any contract expiring directly beyond international trading houses with Russian entities will not be renewed. There will probably be a total reduction in all purchases by the end of the year in fear of being sanctioned by the EU and the United States. Above all, it will not be easy to imagine that these companies start their purchases again under any conditions.
Hong Kong confirmed on Thursday it will ease some of the world's toughest Covid restrictions, allowing beauty salons, cinemas and gyms to reopen from April 21 as infections in the global financial hub hover below 2,000 per day. The results could lead to an easing of Covid restrictions on the continent and, at a minimum, continued lockdowns, given that the Omicron data profile is much less severe than Delta. I suspect mainland regulators will use Hong Kong as a petri dish.
Given this view, a reduction in the RRR today could support oil through the continental demand channel if China subtly moves away from the zero Covid policy. But the optimistic view is that once these restrictions end as soon as possible, the government will push spending to the limit and be like throwing kerosene on the commodities rally.
FOREX Fundamental Analysis
EUR/USD
The market again expects the ECB to tighten by only 50 basis points this year, which means that zero rates will be reached by the end of the year (46 basis points by October). This, to me, makes sense. So the most extreme aggressiveness has been rated now, rightly given the economic turmoil.
But Bloomberg and Reuters report that ECB sources say a July hike is still possible despite Thursday's meeting. And at the very least, that suggests the hawks aren't giving up on a hike in July just yet, and would involve announcing that it's hard to do but not impossible. This means that the market could continue to price 50:50 until more transparent communication emerges. (range swapping in the 1.08s for a while)
A 25 basis point hike in September, however, must be the base case. So I suspect the market debate will likely drop to 50 basis points in September. This seems like a likely scenario when growth slows, and it would still eliminate the slowdown in EURUSD negative rates. I remain of the view that if zero rates this year are a given, going above zero will be much more difficult. Therefore, I think the USD is the clear winner here from a rate differential perspective, and EURUSD could negotiate lower.
USD/JPY
Tokyo's interest in selling USDJPY saw the pair trade from a high near 125.70 to a low near 125.10, but dips were bought. We will likely need a more vigorous break above the 2015 high of 125.80/90 to attract dynamic players. Overall, the pair traded quite well against falling US yields yesterday. So, with US 10 Y yields back to 2.82% after a hawkish Fed, Williams USDJPY is again testing 126.
I wouldn't chase this one any higher, and I'm more inclined to take profits now due to a possible stimulus package that could significantly dampen the rise in energy prices, at least from a consumer perspective .
With CPI inflation in Japan expected to reach around 2% (BoJ inflation target), many wonder if the BoJ will change its monetary policy, especially with the BoJ/Fed divergence on policy and then that the yen continues to weaken against the dollar.
The BoJ believes that the depreciation of the JPY is a net positive for the economy.
There is a large negative output gap as the economic recovery is still slow with the residual effect of Covid.
2% CPI inflation is unsustainable as the main drivers are food and energy, hurting GDP
Current forward guidance on policy rates indicates that the BoJ "expects policy interest rates in the short and long term to remain at or below current levels."
The MoF oversees monetary policy. The strong depreciation of the yen should be worrying because of its negative effects on households via the loss of purchasing power. Indeed, it would also likely lead to more public pressure to do something about the yen. Therefore, it is rumored that Prime Minister Kishida is expected to announce a major fiscal stimulus package in June (ahead of the Upper House elections on June 10) and emergency measures to help reduce the effects of rising prices. energy and food.
When I was doing a book on the yen market through Tokyo for far too many decades in these types of conditions I would keep my eyes peeled for Tokyo's flows because the local banks are much better in tune with policy makers.
For an overview of all of today's economic events, check out our economic calendar.