FTSE 100 rebounds, windfall tax demand weighs on oil stocks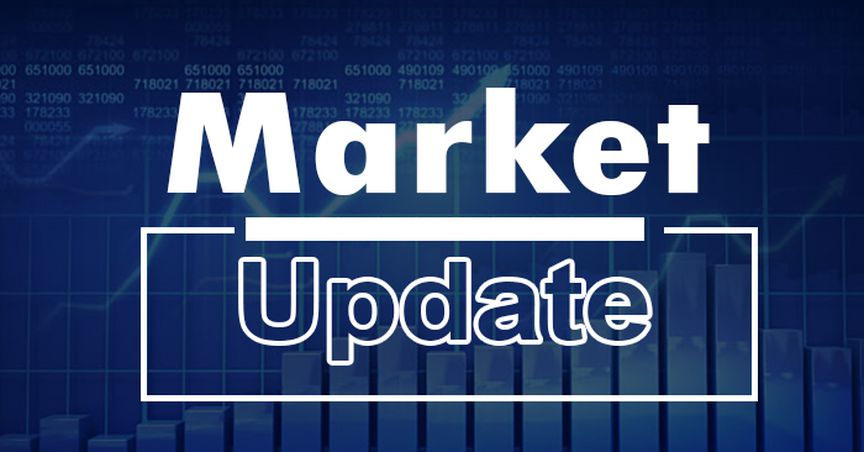 UK Market News: The UK stock market advanced on Tuesday, with the blue-chip FTSE100 index gaining more than 0.5%. While homebuilders like Barratt Developments have remained among the biggest lifters, oil and gas companies including Shell and BP have been among the biggest losers from mounting pressure from a windfall tax. The Queen's Speech today also supported the index's rise as Prince Charles spoke about tackling the current cost of living crisis.
Barratt Developments plc (LON: BDEV): Shares of leading UK homebuilder Barratt Developments plc rose 2.94% to a daily high of 472.30 GBX. The company recently urged the UK government to reconsider its proposal to increase the tax created to fund fire safety repairs.
Shell plc (LON: SHEL): Shares of British oil and gas company Shell plc were down 1.10%, with a daily low at 2,200.50 GBX. The oil major recently announced record quarterly profits and the company faces the threat of a windfall tax.
BP plc (LON: BP.): Shares of oil and gas supermajor BP plc fell 0.43% to a daily low of 403.05 GBX. Like Shell, BP also reported record quarterly profits and therefore faces some pressure from demand for a windfall tax.
US markets: The US market should rebound with a decent start, as indicated by the futures indices. The S&P 500 future rose 39.75 points or 1% to 4,026.50, while the Dow Jones 30 future rose 0.79% or 253 points to 32,414.00. The tech-heavy Nasdaq Composite future also rose 1.57% or 191 points to 12,384.75. (At time of writing – 8:45 a.m. ET).
Shares of the American exercise equipment and media company, Platoon (PTON), fell more than 25% in the premarket trading session. The company announced a better-than-expected first-quarter loss due to lower demand and expects current-quarter revenue to also be lower than expected.
Shares of the US auto retailer and e-commerce company Vroom (VRM) increased by 38% in pre-market trading session. The company reported lower-than-expected losses for the quarter, while revenue generated by the company exceeded expectations.
Performance of European indices (at the time of writing):
FTSE 100 Index – One Year Performance (as of 10 May 2022)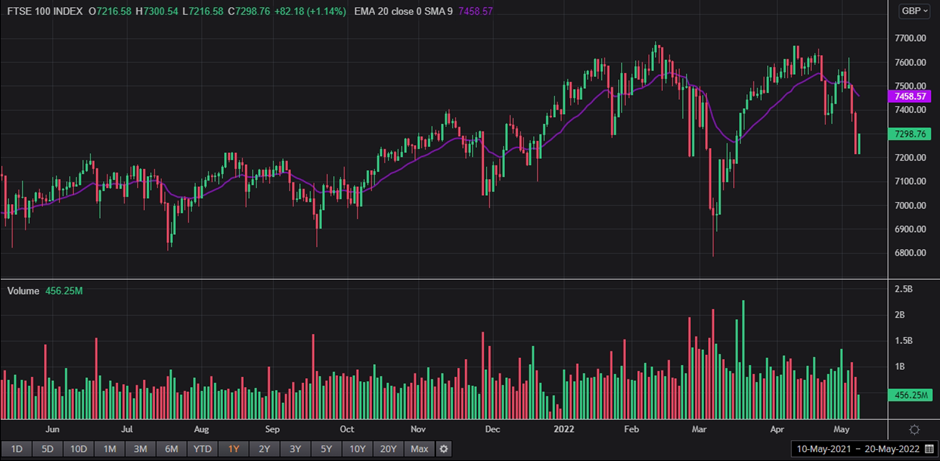 (Source: Refinitiv)
Top 3 stocks by volume in the FTSE 100*: Lloyds Banking Group plc (LLOY), Vodafone Group Plc (VOD), BP (BP.)
Top 3 sectors listed in green*: Finance (2.01%), Real Estate (1.60%), Cyclical consumption (1.54%)
London Stock Exchange: Stock Performance (at time of writing)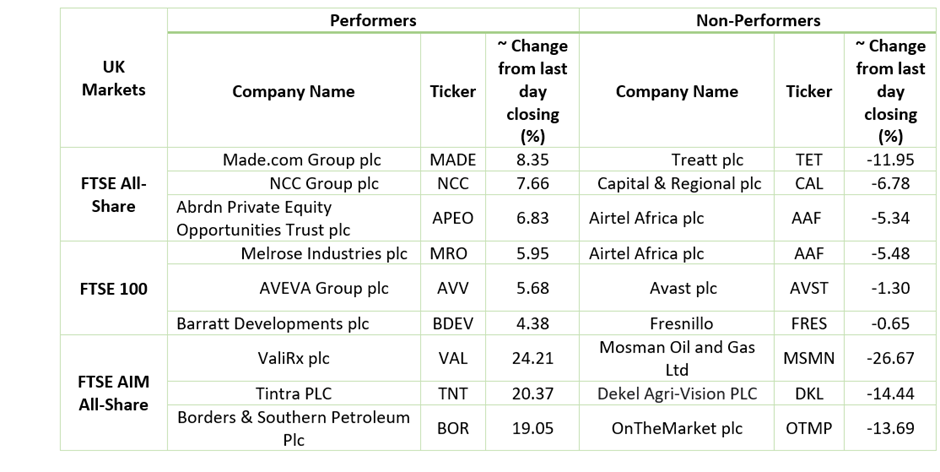 Crude Oil Futures Price*: The future price of Brent crude oil (future) and the price of WTI crude oil (future) oscillated at $105.81/barrel and $103.12/barrel respectively.
Gold price*: The price of gold was quoted at $1,861.22 an ounce, up 0.14% from the previous day's close.
Exchange rate*: GBP to USD: 1.2330; EUR to USD: 1.0555.
Bond yields*: 10-year US Treasury yield: 2.979%; 10-year UK government bond yield: 1.5355%.
*At time of writing