FTSE 100 closes as mining, oil stocks jump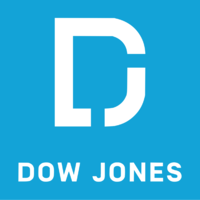 The FTSE 100 extended its gains on Wednesday, closing 0.8% higher. Mining companies spearheaded the gains, helped by rising metal prices. Shares of copper producer Antofagasta rose 7.5%. The big four followed suit, with BHP up 4.5%, Anglo American up 3.9%, Glencore up 3.5% and Rio Tinto 2.8%. Oil companies also performed well, with BP shares rising 3.2% and Shell 2.7%. "The FTSE 100 mining and oil quota has been bolstered by the weaker dollar and the accompanying rise in commodity prices," said Chris Beauchamp of IG.

 
Companies News: 
Sainsbury's Improves Fiscal 2022 Views of Lower Costs and Higher Christmas Grocery Volumes
J Sainsbury PLC said on Wednesday comparable sales, including fuel, for the third quarter of fiscal 2022 increased and improved its market expectations for the full year in terms of lower costs, growth higher market share and grocery volumes during Christmas.
—
Whitbread 3T Total sales increased 5%
Whitbread PLC said on Wednesday that total sales for the third quarter of fiscal 2022 increased 5% and that its performance in the UK through January 6 has been resilient despite the Omicron Covid-19 variant.
—
Bunzl acquires New Jersey-based PPE distributor for undisclosed sum
Bunzl PLC said on Wednesday it had acquired Tingley Rubber Corp., a New Jersey-based personal protective equipment distributor, for an undisclosed amount.
—
UK competition regulator clears IAG and Air Europa merger
The UK's Competition and Markets Authority said on Wednesday that the proposed acquisition of Air Europa by International Consolidated Airlines Group SA was not subject to investigation under the Enterprise Act 2002.
—
JD Sports Fashion turnover over 22 weeks as of January 1 Rose; An aggregate pre-tax profit of $ 1.19 billion for fiscal 2022
JD Sports Fashion PLC said on Wednesday that revenue for the 22-week period to Jan. 1 in its comparable businesses increased by more than 10% compared to the same period in 2020, and that it expects to overall profit before tax for fiscal 2022 of 875 million pounds ($ 1.19 billion).
—
Vistry Says 2021 Adjusted Pre-Tax Profit Increased As Realized Sales Increased
Vistry Group PLC said on Wednesday that it expects full-year adjusted pre-tax profit to increase as expected, after a strong increase in realized sales.
—
PageGroup Says 2021 Operating Profit Was Above Expectations
PageGroup PLC said on Wednesday it plans to report operating profit for 2021 slightly above its previous forecast of around 165 million pounds ($ 225 million), driven by continued improvement throughout the year. .
—
Dunelm Reports First Half Profit Before Tax and Third Quarter Total Sales Increase
Dunelm Group PLC said on Wednesday that total sales increased in the third quarter of fiscal 2022, driven by strong performance from its stores, and that it expects to post growth in pre-tax profit for the first half of the year.
—
Trustpilot sees 2021 revenue at $ 131 million; Total bookings of $ 150 million
Trustpilot Group PLC said on Wednesday it plans to report revenue of $ 131 million for 2021 and total bookings of $ 150 million.
—
Mr Winkworth expects 2021 earnings, profits to beat views; Declare a special dividend
Mr Winkworth PLC said on Wednesday he expects 2021 revenue and pre-tax profit to exceed expectations, and declared a special dividend.
—
S4 capital performance in line with market expectations; Media.Monks, 4 Mile Analytics to merge
S4 Capital PLC said on Wednesday that performance remained in line with market expectations and that Media.Monks and 4 Mile Analytics would merge.
—
Sales of DFS Furniture 1H increased by 10% compared to fiscal 2019; Supports the orientations for the 2022 financial year
DFS Furniture PLC said on Wednesday that sales for the first half of fiscal 2022 were up 10% from the same period in fiscal 2019, before the onset of the pandemic, and backed its forecast for the whole year.
—
Hostelworld revenue was clawed back in 2021, but was impacted by Omicron
Hostelworld Group PLC said on Wednesday it saw a steady recovery in bookings and revenue in 2021 from pre-pandemic levels except for the latter part of the year amid the rise of the coronavirus variant Omicron.
—
Nichols' revenues increased in 2021; Backs Profit Guidance
Nichols PLC said on Wednesday that 2021 revenue grew 22% and was broadly in line with 2019 levels, and supported its profit forecast for the year.
—
Survey on Microsoft's acquisition of Nuance Communications launched by UK Antitrust Watchdog
The UK's Competition and Markets Authority announced on Wednesday that it had opened a formal investigation into Microsoft Corp's proposed acquisition of Nuance Communications Inc. to determine whether the merger would reduce competition in UK markets.
—
Savills sees 2021 profit significantly higher than expected
Savills PLC said on Wednesday that it expects underlying pre-tax profit for 2021 to be significantly higher than the board's expectations, after a period of strong final activity.

 
Market Talk: 
Strong 1H from Darktrace confirms growth trajectory
10:27 GMT – The very strong 1H from Darktrace confirms that the scale of growth is exceeding expectations and the quality of such growth is improving, says Jefferies. Falling churn rates and increasing net retention of the UK cybersecurity firm are responding to debate among investors about its products and the sustainability of growth, Jefferies said. "We believe that Darktrace is well positioned to capitalize on the structural growth of cybersecurity and post one of the fastest growing growths in the European tech sector," the US bank said. Jefferies has a buy recommendation with a target price of 800 pence. The shares are trading up 5% to 443 pence. (kyle.morris@dowjones.com)
—
Dunelm benefits from online focus as well as more DIY
10:27 GMT – Shares of Dunelm are up 5% after the UK housewares retailer reported higher total sales in the second quarter and forecast better-than-expected pre-tax profit for the full year. The business has benefited from increased online sales as well as home improvement during the closings, AJ Bell said. "A key part of Dunelm's transformation under the leadership of Managing Director Nick Wilkinson has been the improvement and expansion of online sales," said Russ Mold, Chief Investment Officer of AJ Bell. "It really helped during times when footfall to its stores was reduced or wiped out entirely by restrictions or people's reluctance to go out." (philip.waller@wsj.com)
—
S4 Capital Mergers, Analysis of Rating Performance with Low Valuation
1004 GMT – The reassuring update from S4 Capital is a buying opportunity, according to Jefferies. Profit and net revenue growth for the London-listed digital advertising and marketing services group is well above the company's previous forecast of 40%, while like-for-like growth was also very strong, according to the U.S. bank. Current commerce shows its strong trends continuing, says Jefferies, adding that the merger of 4 Mile Analytics with Media.Monks further adds to the data capabilities of S4. Jefferies has a buy score with a target price of 930 pence. The shares are trading up 4.3% to 553 pence. (kyle.morris@dowjones.com)
—
Biffa will realize its acquisition synergies in 2022
0951 GMT – 2022 will be a year in which Biffa realizes synergies by integrating its newly acquired businesses and increases its operating leverage, HSBC said, reaffirming a buy rating on the stock. The British waste management company performed very well in 2021, but since the start of the year the stock has fallen 3%, notes HSBC. The November first half results were a snapshot of the company's performance after a year of rapid expansion, according to the bank. HSBC raises Biffa's target price to 460 pence from 450 pence. (jaime.llinares@wsj.com)
—
Whitbread continues to gain market share
0935 GMT – Hotel and restaurant company Whitbread shows market share gains and expects continued recovery in comparable UK revenue per available room – an industry metric – during 2022 , said Jefferies. Whitbread says total UK home sales as of January 6 were 5.1% ahead of fiscal 2020, with an occupancy rate of 66%, and estimates an increase in inflation of 7% at 8% for fiscal 2023. This should be more than offset by the cost of efficiency gains, wealth growth and higher recurring annual revenues, according to the US bank. Jefferies analysts say they see an upside risk to FY2022 consensus earnings before tax on that basis. Jefferies is pricing the stock purchase and has a target price of 3,600 pence. Shares are up 0.2% to 3,206 pence. (anthony.orunagoriainoff@dowjones.com)
Contact: London NewsPlus, Dow Jones Newswires; Dow Jones Newspapers; paul.larkins@wsj.com
(END) Dow Jones Newswires
January 12, 2022 12:51 p.m. ET (5:51 p.m. GMT)
Copyright (c) 2022 Dow Jones & Company, Inc.