Washington, DC — The Biden administration is releasing a two-part response to what it calls "Putin's pump price hike."
He says today: "Americans are facing rising prices at the pump because of Putin's price hike. Since Putin accelerated his military build-up around Ukraine, gas prices have risen by nearly a dollar a gallon. Because of Putin's war of choice, there's less oil coming to market, and the reduced supply is driving up prices at the pump for Americans."
The White House announced today two actions in response: using the US Strategic Petroleum Reserve (SPR) to drive down gas prices by releasing 1,000,000 barrels per day into the US oil market for six months, and invoking the Defense Production Act (DPA) to encourage the production of batteries used in electric and hybrid vehicles.
President Biden's plan aims to immediately ease pressure on oil supply and achieve national energy independence that reduces oil demand and advances clean energy.
The Biden administration says that at the start of this year, the price of gasoline per gallon was around $3.30, and today it is above $4.20. With bipartisan support in Congress, Biden banned imports of Russian oil from the U.S. market in response to Russia's persistent military attack on Ukraine that began last month.
The first part of the president's plan is to immediately increase oil supply by increasing domestic oil production and through a release of oil from the SPR, "to serve as a bridge to greater supply in the months ahead." .
The White House says the United States is approaching record levels of oil and natural gas production, and that "domestic production is expected to increase by one million barrels per day this year and nearly 700,000 barrels per day l 'next year".
He says, "Right now, the oil and gas industry is sitting on over 12 million acres of unproductive federal land with 9,000 unused but already approved production permits. Today, President Biden is calling on Congress to make companies pay fees on wells in their leases they haven't used in years and on acres of public land they hoard without producing."
Meanwhile, Biden announced the largest release of oil reserves in history, bringing an additional million barrels of oil to market daily for the next six months, or about a third of SPR's stockpile. It says the U.S. Department of Energy will use release revenues to resupply the SPR for years to come, adding: "President Biden is coordinating this action with allies and partners around the world, and other countries should join in this action, bringing the total release to well over one million barrels per day on average."
The other part of the Biden administration's response is for the president to ask Congress to pass his plan to accelerate the transition to clean energy made in America, including electric vehicles, solar power and fuel pumps. heat.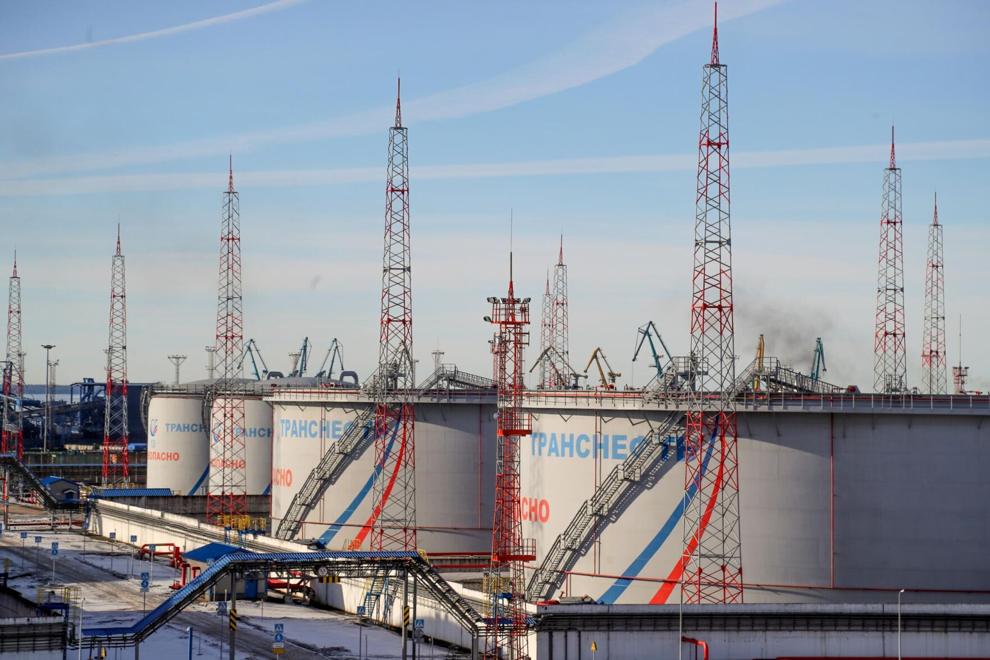 The president's office says it will issue a directive authorizing the use of the Defense Production Act to secure U.S. production of critical materials to boost clean energy "by reducing our dependence on China and other country for the minerals and materials that will power our clean energy. to come up."
It says the DPA will be allowed to support the production and processing of minerals and materials used for large capacity batteries – such as lithium, nickel, cobalt, graphite and manganese – and the Department of Defense will implement this authority. He says: "The sectors supported by these high-capacity batteries – transportation and the energy sector – account for more than half of our country's carbon emissions."